The appearance of water pitcher filter makes drinking water from a troublesome thing to a happy thing.
Wholesale of water pitcher filter JFC001 - Brita Maxtra; Mavea.
Pcs/pack
2 pcs
Pack/Case
24 Units
Case Weight
6.2kg = 13.6pounds
Case Dimension
44cm x 40cm x 20cm= 17.3" x 15.7" x 7.9"
Cases/Pallet
24Cases (Based on 0.9m x 0.9m=35.4"x35.4" pallet)
Pallet Weight
162kg =356.4pounds
Pallet Dimension
0.9m x 0.9m x 1.35m=35.4"x 35.4"x 53.1"
Individual Unit Weight With Box
235g =8.3oz
Individual Unit Box Dimension
20.6cm x 6.5cm x8.8cm = 8.1" x 2.6" x 3.5"
Specification

OPERATING TEMP.: 34-100℉

FLOW RATE: 0.13 GPM

FILTRATION LIFE: 4 weeks/40gallons Depends on water quality and level of contaminants.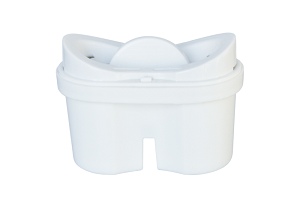 •Special designed top cover- Collect water and lead water into the tank.
•Filter Netting- high mesh netting to remove big impurities.
•Two-tank design- Stop small carbon Particles coming out into the purified Water.
•High quality non-sodium resin- Strong ability to remove scale and does not bring salts into water.
•High quality natural coconut shell activated carbon- evenly size, 99% chlorine removal rate.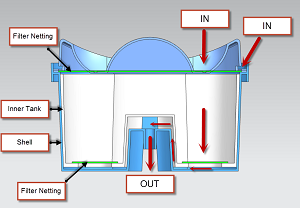 Fits Brita Maxtra; Mavea; Anna Duomax
Its unique structure can stop carbon fines coming out. Water 100% flows through the filter cartridges, no leakage.
NSF certified natural coconut shell activated carbon removing Chlorine, color, odor, Voc, THM's.
Food grade Non-sodium positive resin reduce lime scales, soften water, at the same time it does not bring in Na+ which is not good to health.
How to change the water pitcher filter?






China Top 5 Water Filters & Cartridges Manufacturer.
BESTPURE focuses on water filter cartridge wholesale business.
Enter our homepage, get products information.
Contact Us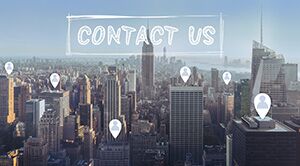 Tel :

+86 16622909012

E-mail :

inquiry@bestpurefilter.com