YUNDA FILTER is a top reputable RO water purifier system manufacturing factory located in China. We've been devoted in residential water filter and water purifier systems wholesale business since 2001. Now, we offer both tank and tankless RO water purifier systems to distributors and resellers.

What Does A RO Water Purifier System Do?
To deal with sediment, contaminants and water-borne bacteria and viruses is the main purpose of RO water purifier systems. Usually speaking, the wholesale working process of the water purifier system can be divided into 4 steps.
Sediment, Large Impure Particles

Free Chlorine, Bad Taste & Odors

Bacteria, Virus, Salt, Harmful Ions

Post Filtration, Water Taste Improvement
Sediment, Large Impure Particles
During the first filtration process, rust, sand, gravel and dirt will be intercepted by the PP sediment filter, the first filter cartridge in a RO water purifier system which has a 5 μm size to filter out most large particles and contaminants
Free Chlorine, Bad Taste & Odors
Activated carbon has an excellent adsorption effect against chlorine and annoyed smells exist in tap water. RO water purifier system uses GAC and CTO carbon filters as the second and third stage filter cartridge. The two activated carbon filters works effectively to reduce chlorine, smells & odors and some hazardous chemical residues like pesticides and herbicides.
Bacteria, Virus, Salt, Harmful Ions
In a RO water purifier system, the reverse osmosis membrane is the essential filter to filter out all impurities and pollutants. A RO membrane has a very tiny filter size of 0.0001 μm which is able to eliminate all contaminants in tap water and left only pure water molecules to pass through.
Post Filtration, Water Taste Improvement
Post filtration is an indispensable treatment used to add beneficial minerals to human body as well as improve taste of filtered water. The reason why this filtration process important is because that water generated by RO membrane is nearly pure distilled water which tastes a little bitter and lacks of some good minerals like Calcium, Sodium and Magnesium.
Profitable RO Water Purifier System
Tank and tankless RO water purifier system are two popular types on the market both for business distribution and store resale.
Tank RO Water Purifier System
This is a traditional residential water filtration system usually equipped with 5 stages of filter cartridges and a water storage tank. Pros and Cons are as below listed.

Pros of tank RO system
Each filter cartridge is separately installed. Maintenance and filter replacements is easy and simple.

Water tank reserves filtered water. Users can drink pure water anytime. Drinking water is accessible even during water or electricity outage.

Price of tank RO system is affordable for most families with drinking water demands.
Cons of tank RO system
The system is a little big that needs large space and more time to install.

Water storage tank will breeds bacteria and organisms if system is not in use for long time.

For some areas with bad water quality, first three stage filter cartridges need to replaced more frequently which will cost more money
Tankless Reverse Osmosis System
Recently, tankless ro system became popular in just years. Advanced filtration techniques have been applied on tankless reverse osmosis systems makes it more easy-to-use.

Pros of Tankless RO System
The system adopts composite filters rather than single-functioned filters as tank ro system does. Composite filter is multi-functional with higher efficiency & longer filter life.

Without use of water storage tank. There is no any second pollution or bacteria breeding in even after long servicing time.

No more complex system accessories and parts. Users just need to install several components which saves more time.
Cons of Tankless RO System
Since composite filter has multi functions and long service life, it is a little expensive than normal ones.

The system takes more flush time to eject undrinkable water before first time use.

It needs a little bit more seconds to wait until water TDS is safe to drink every time.
Why Wholesale from YUNDA FILTER?
It is very hard to find the right RO water purifier system suits your business type the most. YUNDA FILTER manufactures both tank RO system and tankless RO system with decades of experience. Now, we have hundreds of clients selling our products and serving worldwide families with quality filtered drinking water. OEM, ODM and private label manufacturing is welcomed to earn more business profits both for you and YUNDA FILTER.
Contact Us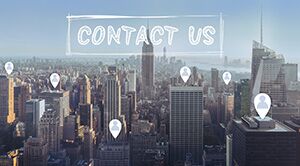 Tel :

+86 16622909012

E-mail :

inquiry@bestpurefilter.com