To get clean potable water from fridges, it is a popular trend to install refrigerator water filters for filtration. A well-performed refrigerator water filter should have good filtration performances, trusted certifications and long-lasting durability. After going through this below particle, you will find a reliable refrigerator water filters from China.


Complies with NSF/ANSI 42, 53, 372
NSF (National Sanitation Foundation) is an authoritative certifications organization with many test standards to guarantee quality, safety and sanitation of many water treatment products like refrigerator water filters and some other daily items. Of all NSF certifications, NSF/ANSI 42, 53 and 372 are the most commonly used for refrigerator water filters tests. Impurities like Chlorine, THM's, pesticide and herbicide as well as some other potential substances are the test objects of refrigerator water filter filtration.
Excellent Contaminants Filtration
City water gets various of sediment and pollutants mainly includes sand, rust, Chlorine, heavy metals, pesticides and herbicides. Bestpure refrigerator water filters are able to filter out 90% of Total Dissolved Solids (TDS) known as Lead, Mercury, Arsenic, Cadmium, Copper, Chromium and Pesticides of Lindane, Atrazine and Toxaphene. After filtration of all the above matters, the water that comes out of your refrigerator becomes clean, pure and potable.
OEM, ODM, CUSTOM Refrigerator Filters
Till 2021, Bestpure is able to manufacturer hundreds of refrigerator water filters compatible with Samsung, 3M, HDX, Whirlpool, Kenmore, Frigidaire, LG, G.E and more suitable refrigerator models. We have a 10-engineer R&D group ready for any refrigerator water filters customization. To going to be a well-known water filters as well as treatment equipment manufacturer, we are always on the way.
Contact Us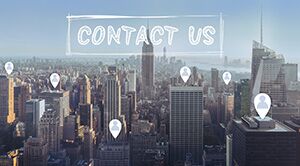 Tel :

+86 18522507281

E-mail :

inquiry@bestpurefilter.com