5 Micron PP Sediment Filter Cartridge Replacements. Pre Water Purifiers used for Whole House & RO Water Filtration Systems.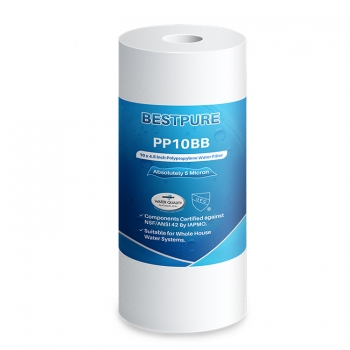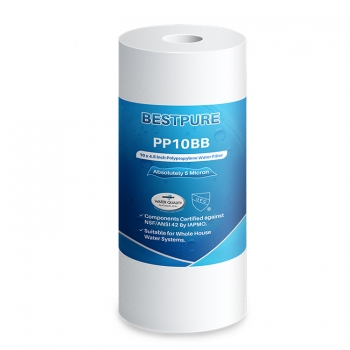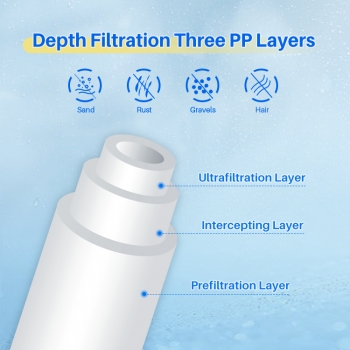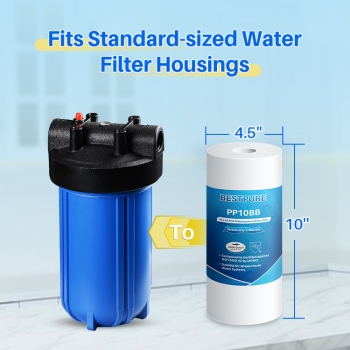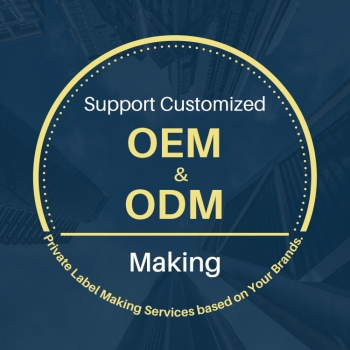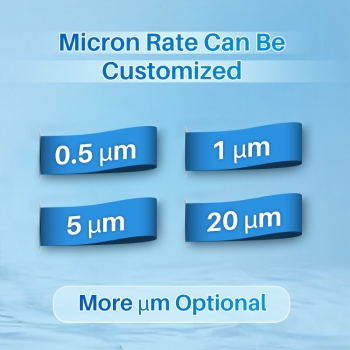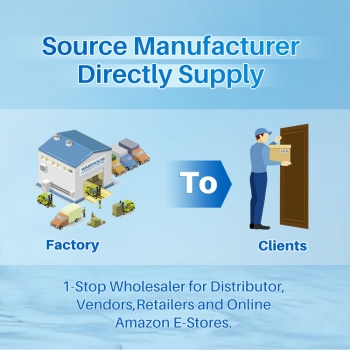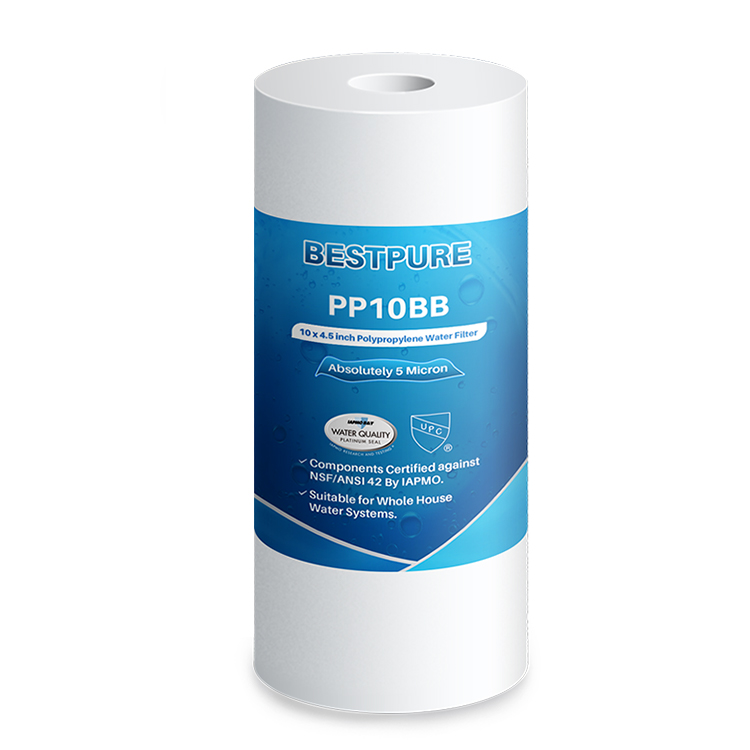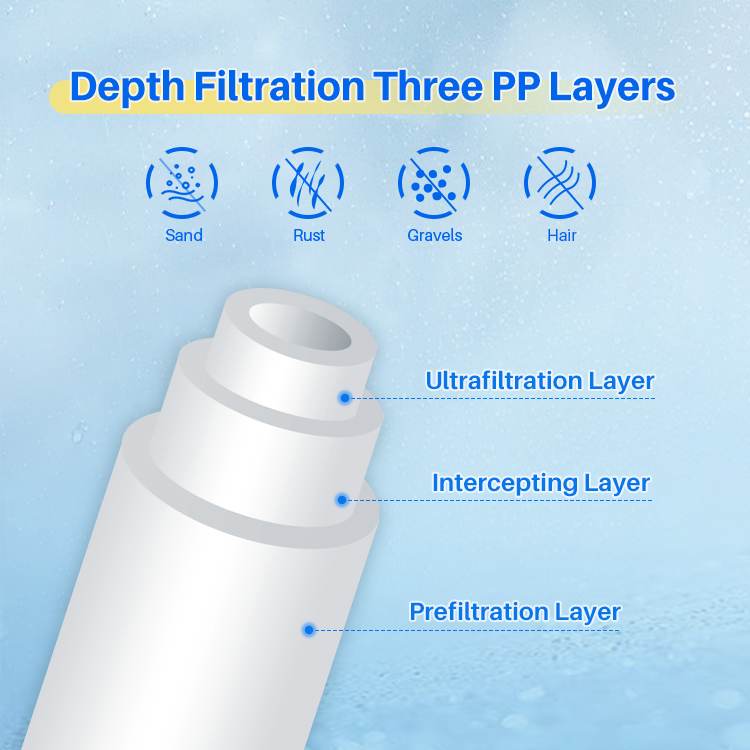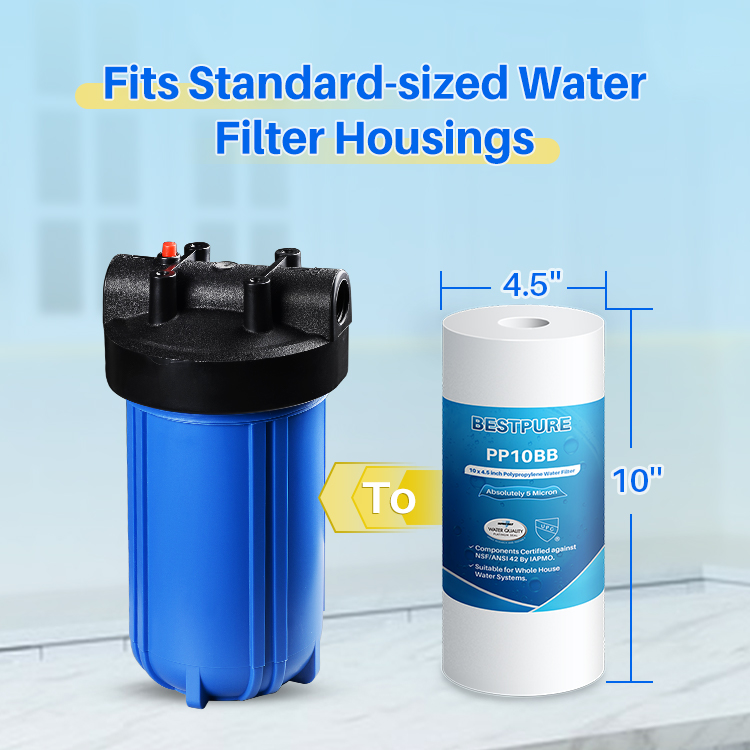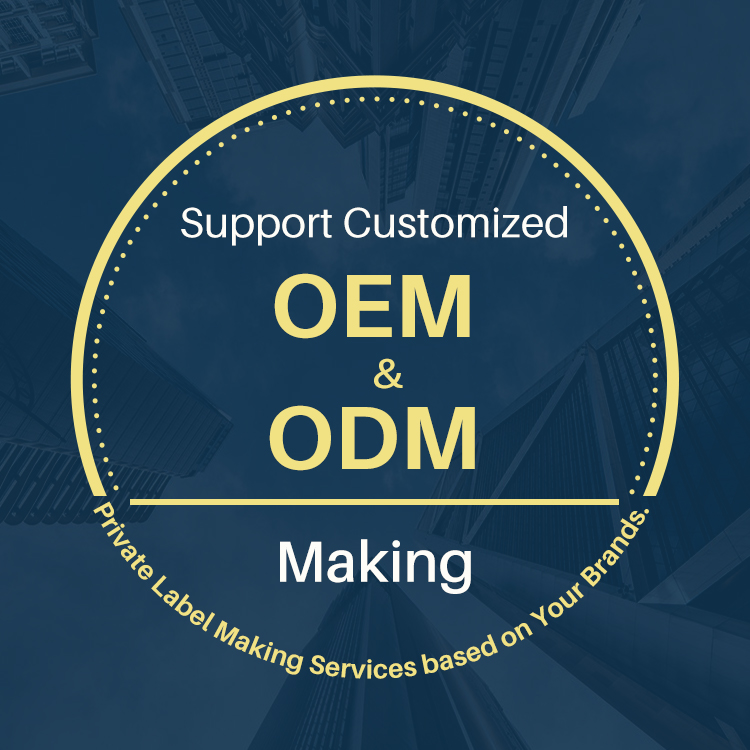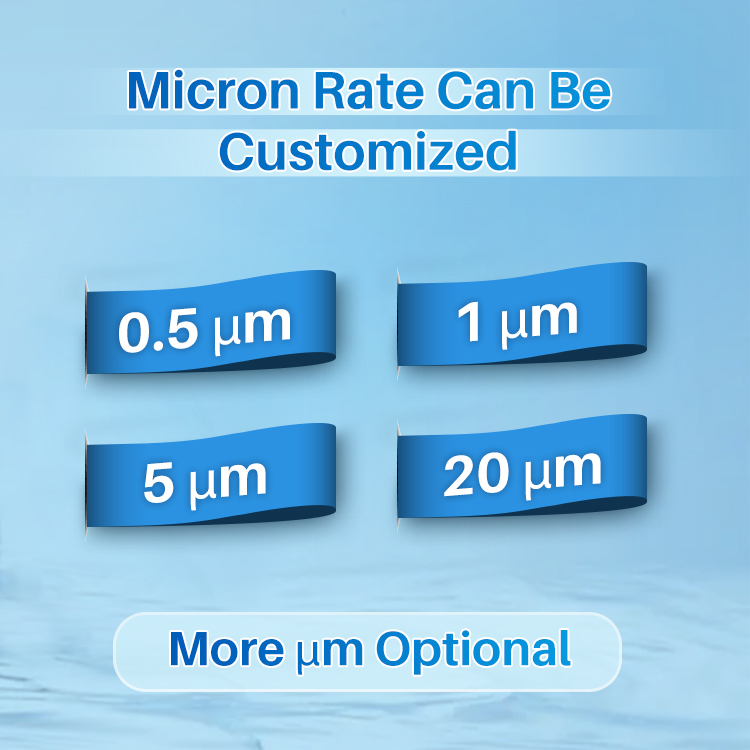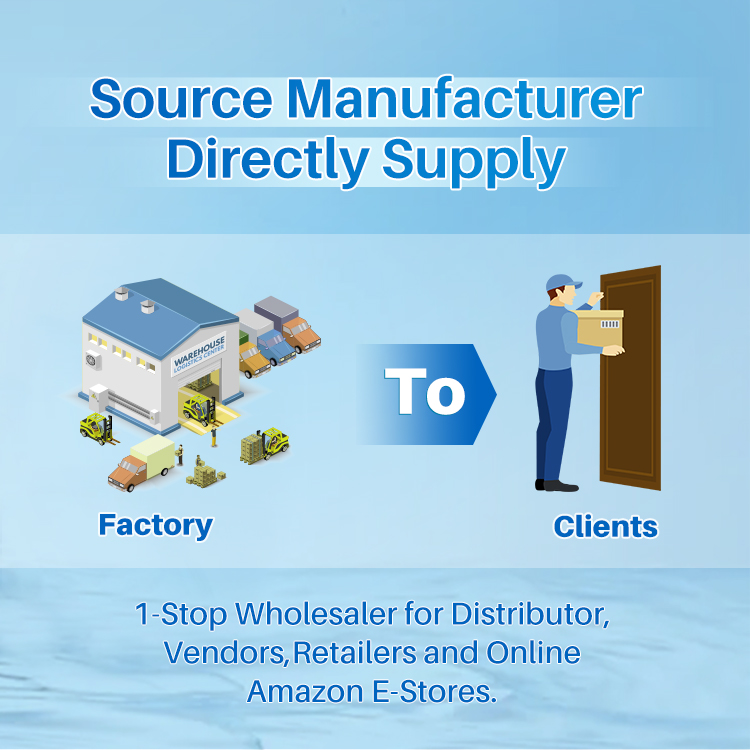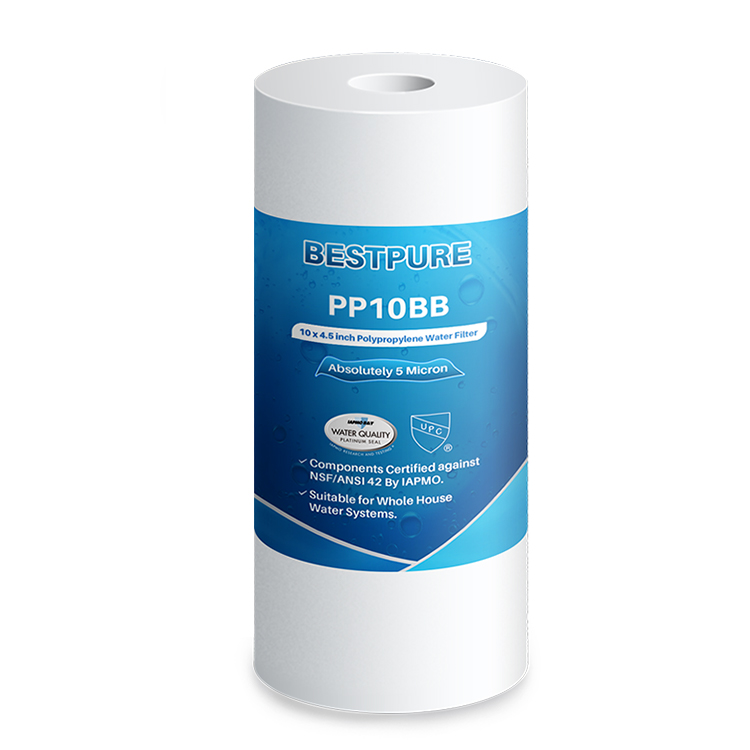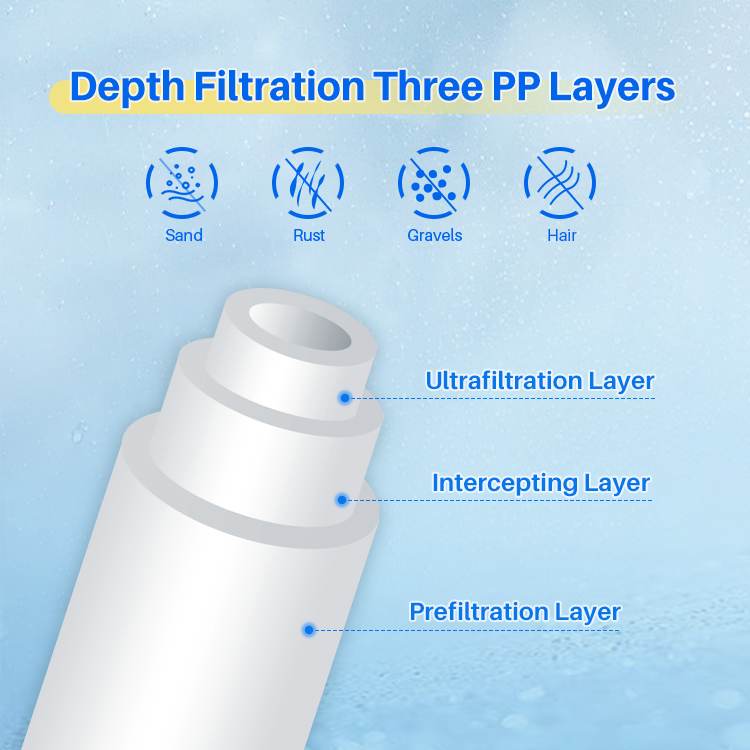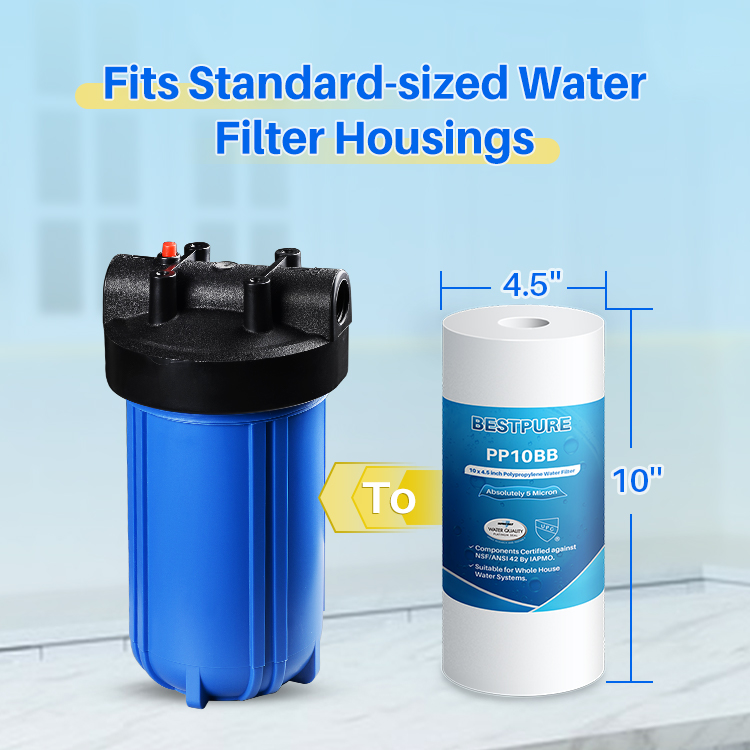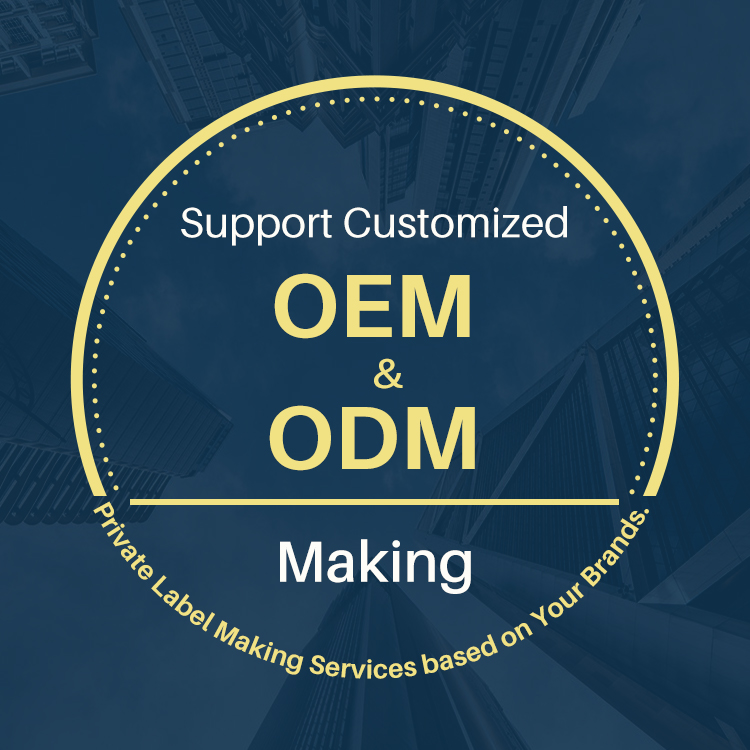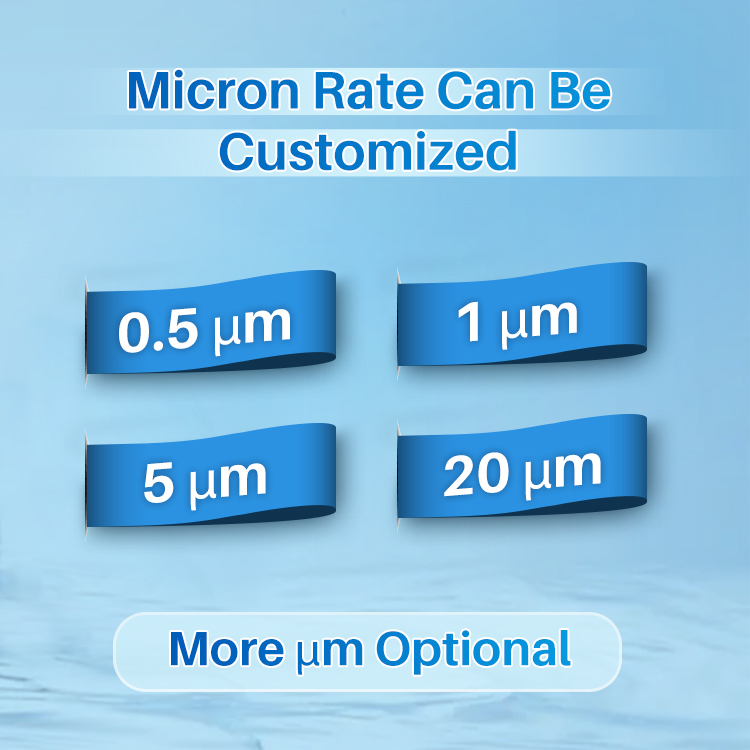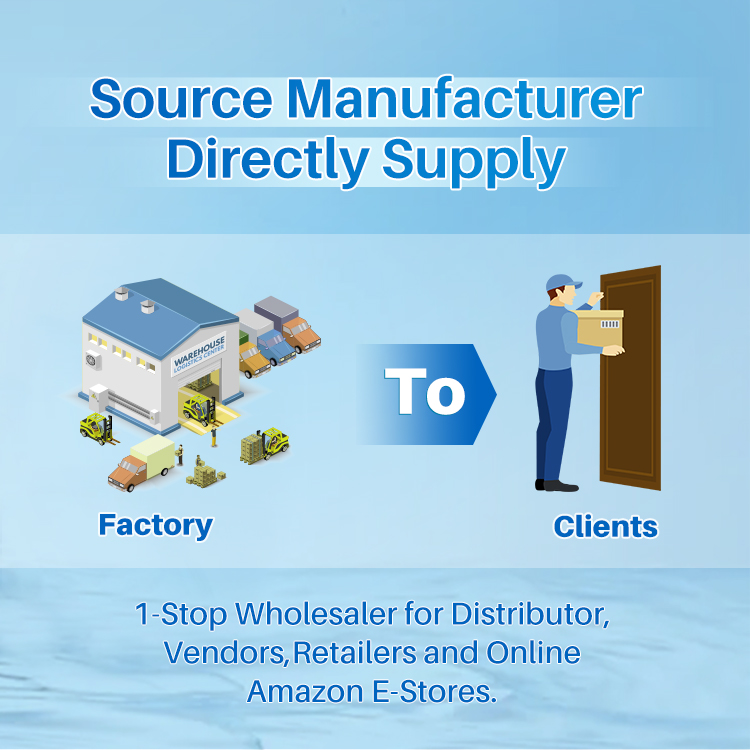 Purchase Wholesale DGD 2501 Filter Cartridge Replacements Compatible with Pentek
This filter replacement compatible with Pentek DGD-2501, SDC-45-1001, P1-10BB, FPMB-BB1-10 and more models. Our factory supports OEM and custom orders.
Product Specification:
Item:

Polypropylene Water Filter

Model:

PP10BB

Replaces:

GE GXWH30C

Cert.:

NSF/ANSI 42

Micron:

1, 5, 10, 50, etc.
Contact Supplier
Product Details
Company Profile
Request a Quote

Introduction
1. Excellent Well-performed Filtration
This dgd 2501 filter replacement is made of pure polypropylene with high resistance to corrosion and chemicals. It's an ideal choice for whole house water filtration and works effectively as a pre-filter for both whole house POE and POU systems, ensuring homeowners get clean and safe drinking water easily and quickly.
2. 3-layer Depth Filter Cartridge
Combines 3 layers of outer, middle and inner layer to capture a wide range of impurities, including dirt, sand, silt, dust, rust, and scale particles, ensuring you can enjoy clean water. Choose our factory as your business choice and partner, brings high profits and brand values.
3. Update Your Store Inventory
Our dgd 2501 filter replacement features a High Dirt-Holding Capacity that surpasses similar filters of the same size. This unique technology allows for greater contaminant holding capacity and increased flow rate, ensuring your water is filtered efficiently and effectively. Our filters can reduce sediment particles as small as 5 microns without altering the taste, odor, or color of your water.
4. Long-lasting Filtration Lifespan
Up to 15,000 gallons depending on usage, local water quality and contaminant levels. With optimal performance achieved by replacing the filter every 3-6 months, this advanced filter can be combined with other filters such as a CTO filter to provide clean and refreshing water to every faucet in your home.
5. Wide Compatibility
Perfectly fits and replaces filters of Pentek DGD-2501, 155359-43, SDC-45-1001, P1-10BB, FPMB-BB1-10, SDF-45-1001, etc. Note: All above brands, models and trademarks are used for compatibility reference only. This is only a dgd 2501 filter replacement alternative.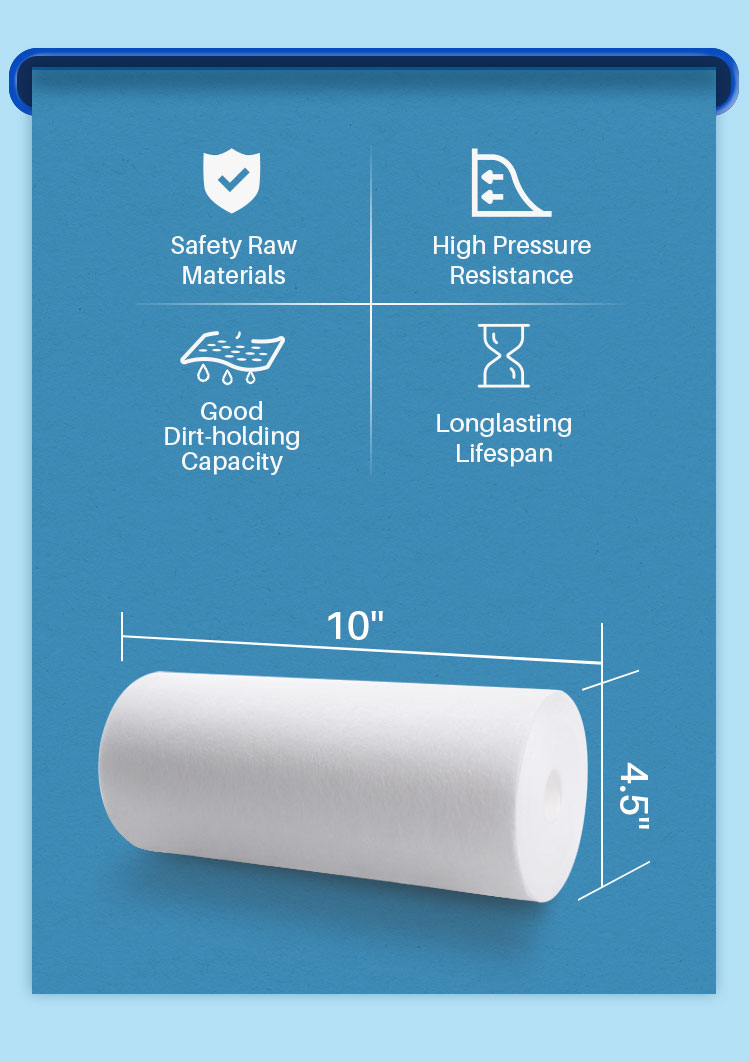 Specifications
Name

PP Spun Sediment Water Filter

Model

PP10BB

Replaces

Pentek DGD-2501

Material

Food Grade Polypropylene

Cert.

NSF/ANSI 42 (Material Safety and Structural Integrity)

Size

10 x 4.5 inches

Flow Rate

10 GPM

Filter Life

3 to 6 months (depends on water quality)

Micron Rating

1, 5 microns (support customization)

Services

OEM, ODM, Private Label

Compatibilities

Pentek DGD-2501, 155359-43, SDC-45-1001, P1-10BB, FPMB-BB1-10, SDF-45- 1001, etc.

Note: All brands, models and trademarks are used for compatibility reference only.
Frequently Asked Questions
1. Q: What is your minimum order quantity?
A: Normal order: 100—200 pcs; OEM order: 500 pcs
2. Q: How is your product delivered?
A: Samples: DHL/TNT/UPS expresses; Bulk goods: sea transportation
3. Q: Is your product suitable for small businesses?
A: We supply products for small business owners.
4. Q: Do you offer a free trial or demo of your product?
A: We offer free samples for tests before official orders.
5. Q: Do you offer custom plans or packages for larger organizations?
A: We support OEM, ODM, private label and packages based on requirements.
6. Q: What information should I let you know if I want to get a quotation?
A: 1) Model number. 2) Size and dimension. 3) Function requirements. 4) The brand. 5) Quantity.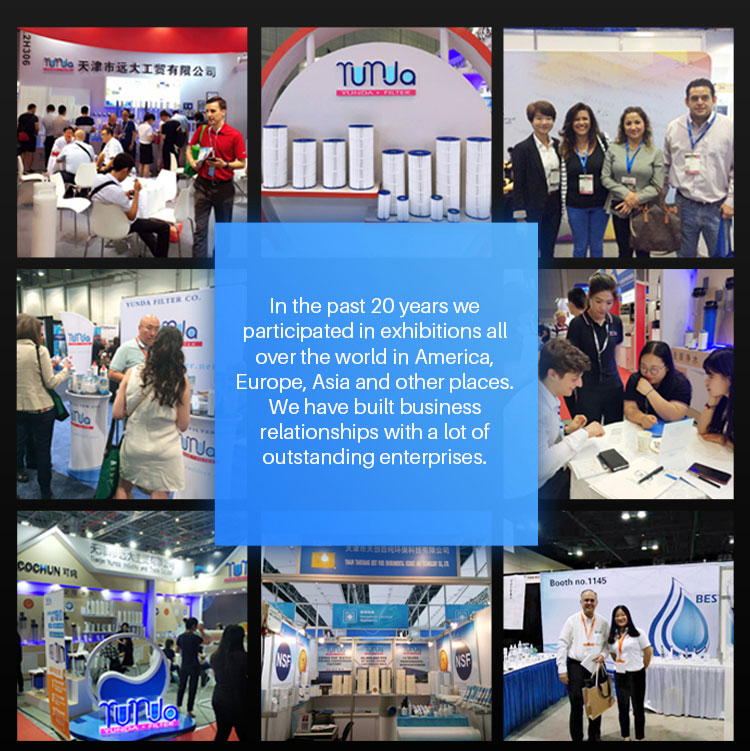 ---
Inquiry
Welcome to our company website, thank you for your letter, we will give you a reply in the first time, would you please leave your information and contact way!
Contact Us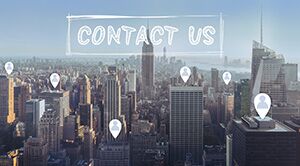 Tel :

+86 16622909012

E-mail :

inquiry@bestpurefilter.com