YUNDA FILTER, a repuable and reliabel water filters wholesale supplier as well as sourcing manufacturer factory located in Tianjin, China. YUNDA FILTER produces and manufactures all types whole house water systems and sediment filter cartridges. To provide better service to worldwide distributors is our ultimate business goal since 2001.
Whole House Water Filters Supplier
Sediment is a main impurities source in unfiltered water like rust, sand, debris, etc. Whole house water filter is the optimal solution to deal with all kinds of large particle contaminants and provide quality filtered water to whole family. Our whole house water filters include sediment filter cartridges and universal water filter housings. The cartridges and housings work together to reach an excellent whole house water filtration effect.
5 micron sediment water filter is the mostly-used filter cartridge in whole house water filter systems. Polypropylene spun cartridge filter, string wound sediment filter and pleated water filter are several popular choices. They could be used to fight against both tap water or well water.

Refrigerator Water Filters Wholesale
As a domestic water filter supplier with over 20 years of import & export experience, refrigerator water filter is one of the featured water filter category of YUNDA FILTER. Our filters passed tests and certifiations of NSF. This is an authoritative guarantee of water filtration related products. Besides that, they widely fit popular refrigerators and fridges brands on the marker like G.E., LG, Maytag, Frigidaire, KitchenAid and so on.
To ensure an excellent filtration performance, we use absolutely natural coconut shell activated carbon as the main filtration media inside of the refrigerator water filters. We manufacture and export nearly 70 million of refrigerator water filters to worldwide countries and areas annually.
Private label manufacturing is the core advantage that you can beat your business competitors. Custom logo & packaging and new product R&D design offered at low affordable price based on specific order requirements. Choose YUNDA FILTER as your refrigerator water filters wholesale supplier today.

Contact Us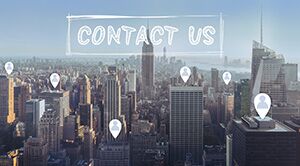 Tel :

+86 16622909012

E-mail :

inquiry@bestpurefilter.com