Tankless under sink ro system is a popular choice on kitchen water treatment and purification. It has a PPC filter and a RO membrane inside of the system while without water tank. The process water directly flows into & out keeps high quality of filtered water all the way.

What is A Tankless Under Sink RO System?
The first word "TANKLESS" indicates meaning of tankless ro systems, which has no water storage tank. Compared with Tank RO system, tankless system is more compact and portable that helps save more installation space under counter.
As for filtration effect, the PPC composite filter cartridge works as well as separate pp sediment filter and activated carbon water filters. It saves not only kitchen space, but also maintenance cost of the whole system and replacement filters.
Installation of tankless under sink ro system is very easy since there is less power cords and water tubes. No need to connect to storage tanks makes the whole installation much more easier.
Most tankless under sink ro systems are designed with functions of "RESET", "FLUSH", "REPLACE" and even more. Operation is easy and filtration process is fast. No need to wait any longer, pick up a cup of filtered water in just 7 seconds or so.
How Does The Tankless Under Sink RO System Work?
When installation is done, it comes the flush before first use. After 30 minutes, there will be an alarm sound shows the flushing time is over. Reset power suply and then the system is okay to put into use.
Connect to power supply, the 3 indicator lights lights up and when the lights are steady, it means the system is available.
Run the faucet and let tap water flows into the RO system. Tap water filtered by PPC filter and RO membrane in turns to reduces 99.99% residual Chlorine, sediment, heavy metals, harmful chemical residues and all other impurities as well as contaminants.
After filtration, TDS of filtered water will be displayed on the smart faucet. TDS is a core value to indicate quality of water. If TDS is lower, water quality is better.
Contact Us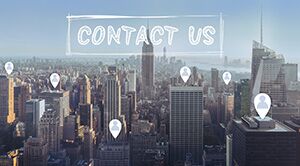 Tel :

+86 16622909012

E-mail :

inquiry@bestpurefilter.com