Refrigerator Water Inline Filter, Ice Maker Drinking Water Filter Replacements fit Popular Brands of Refrigerators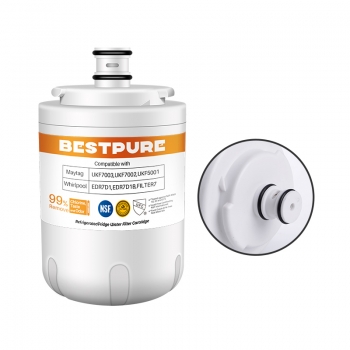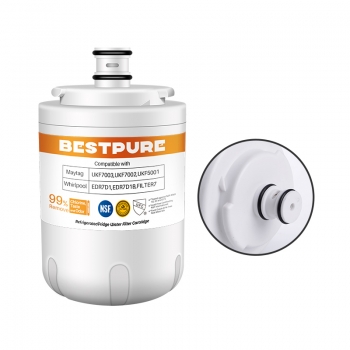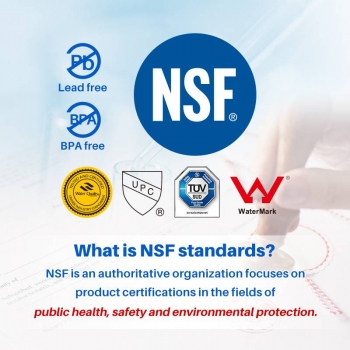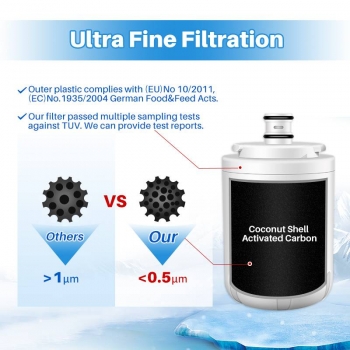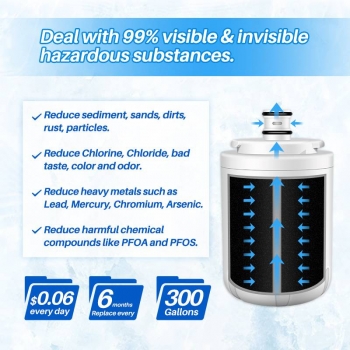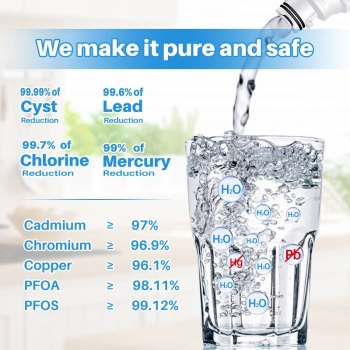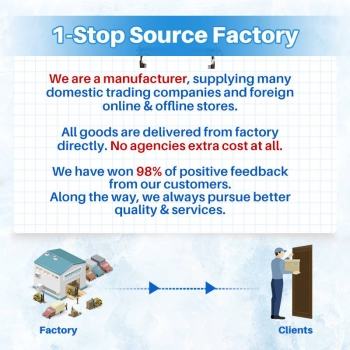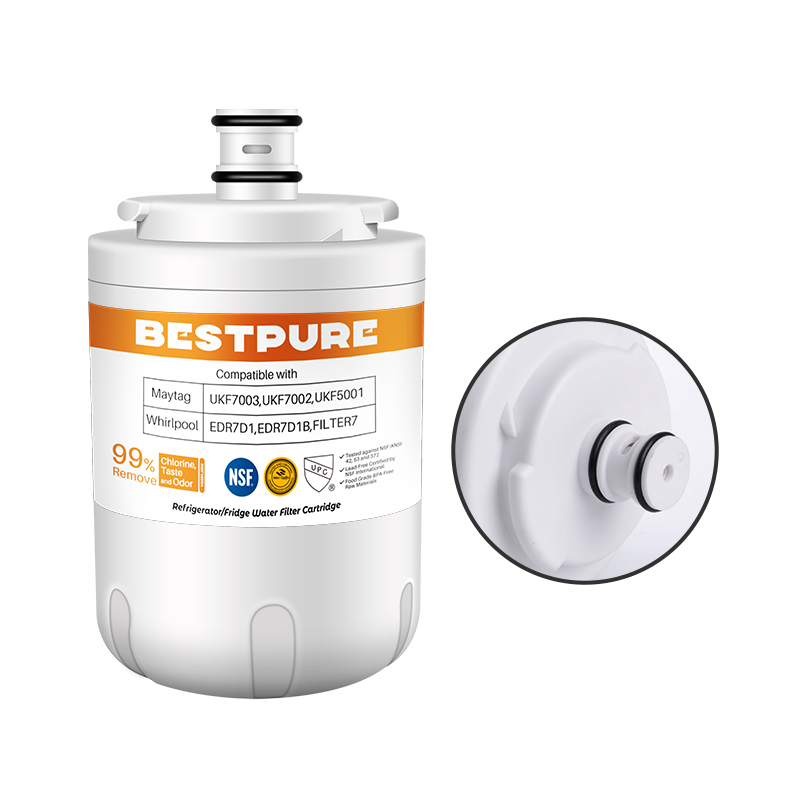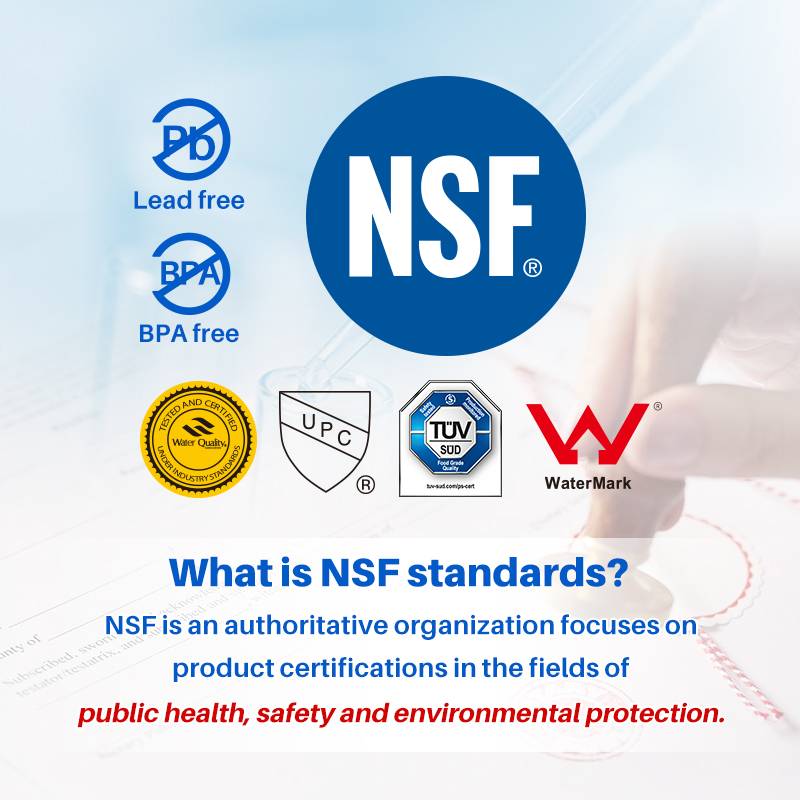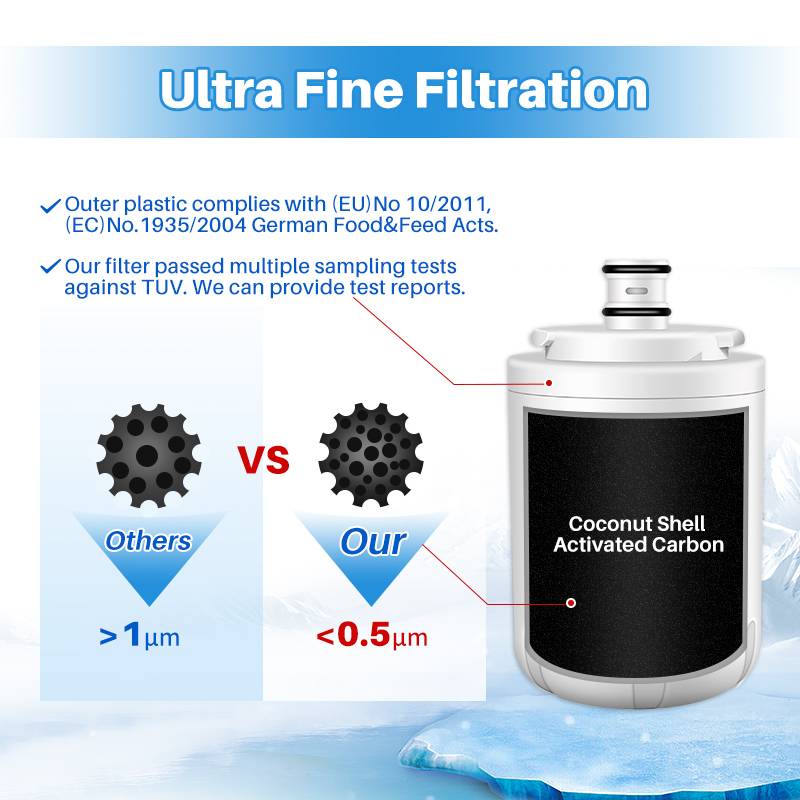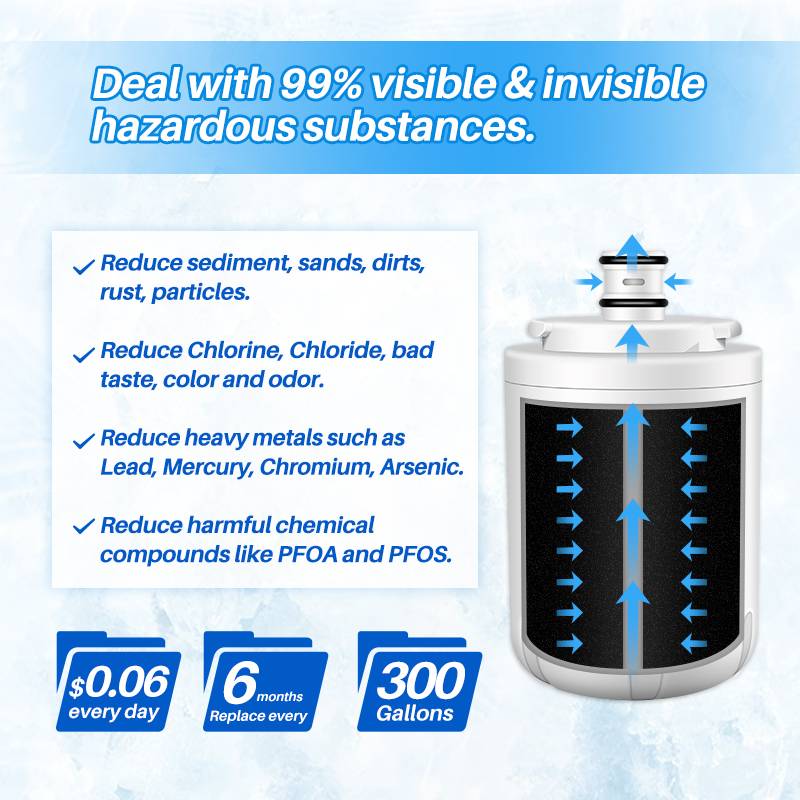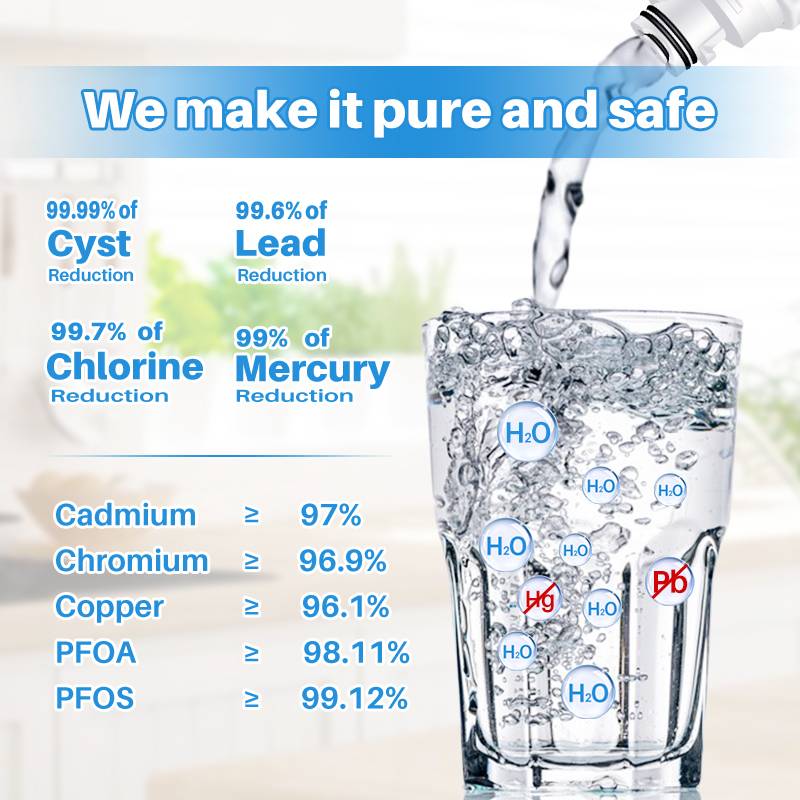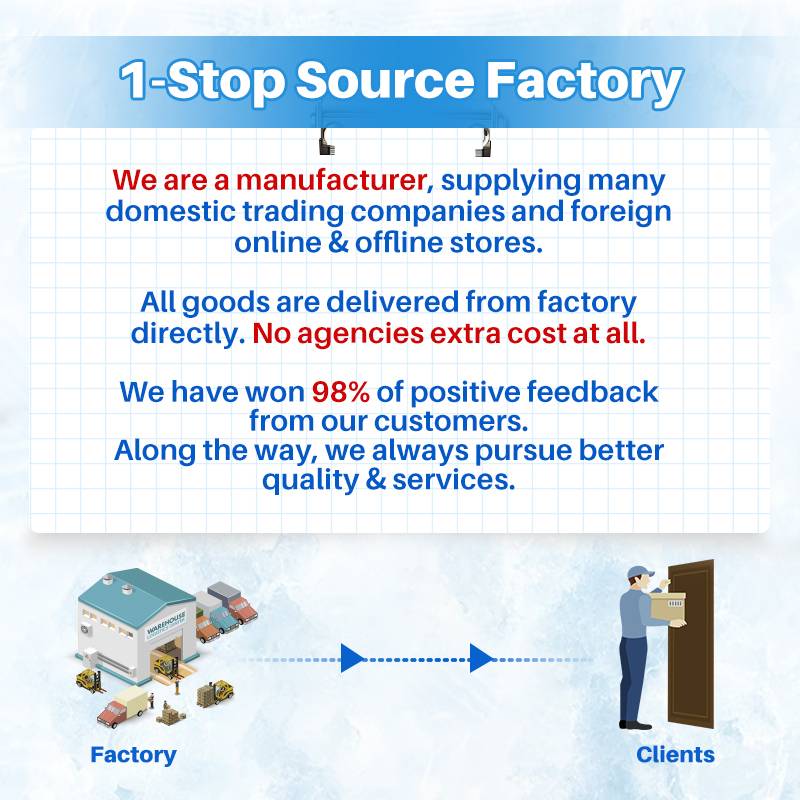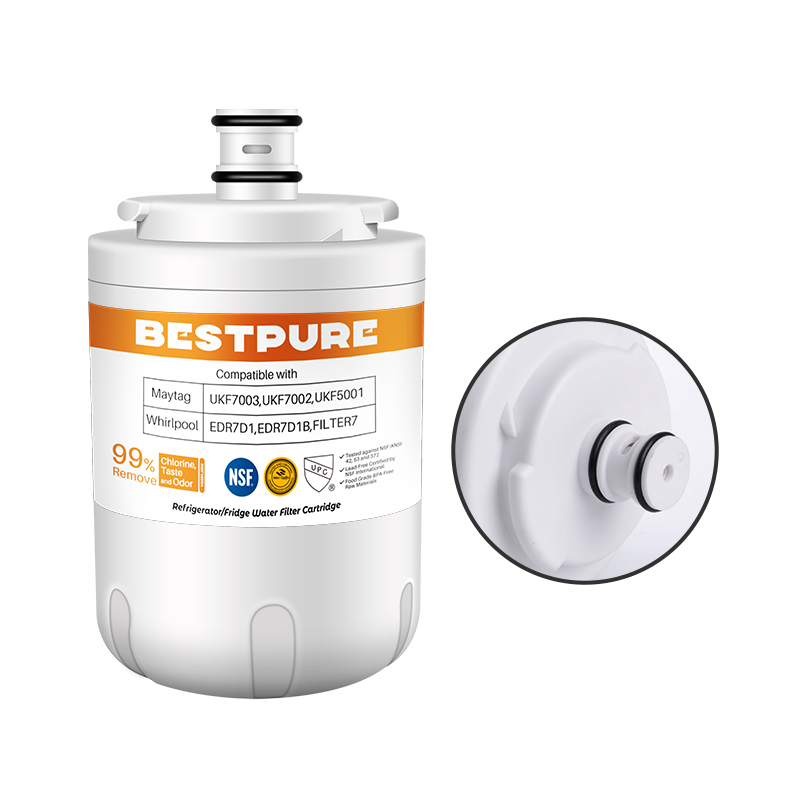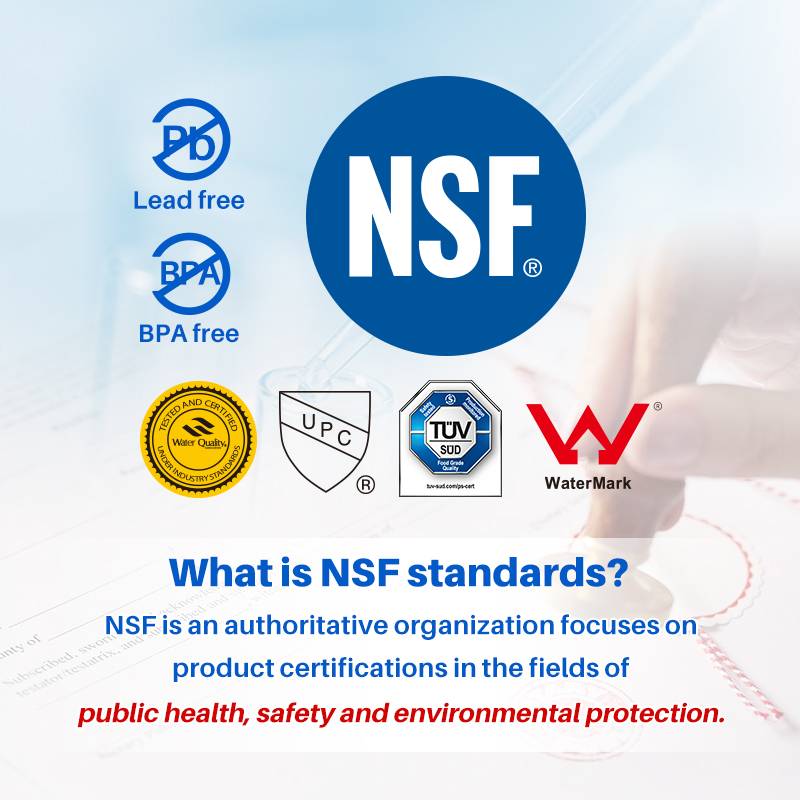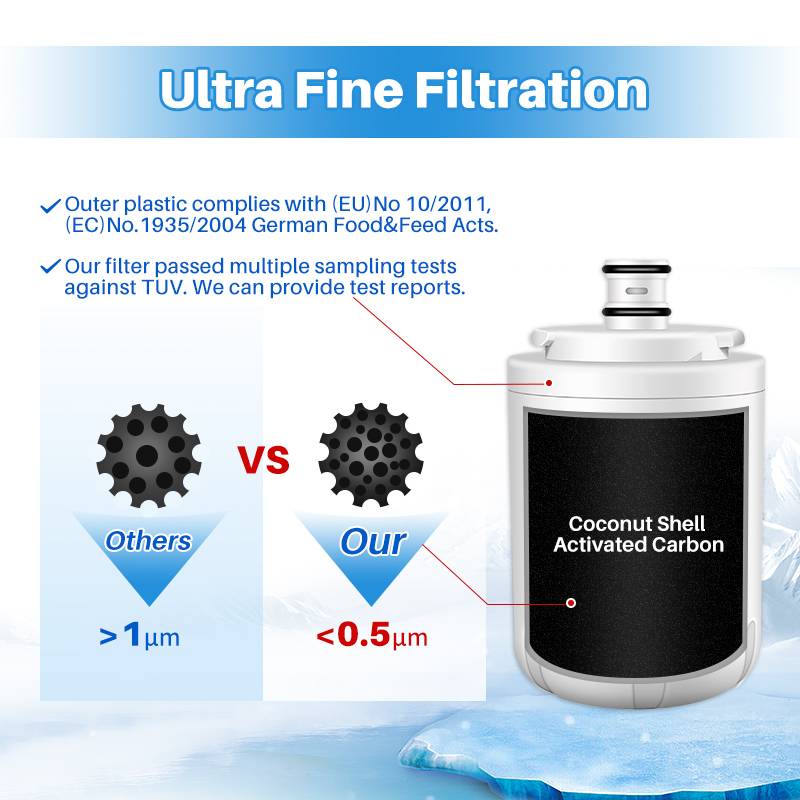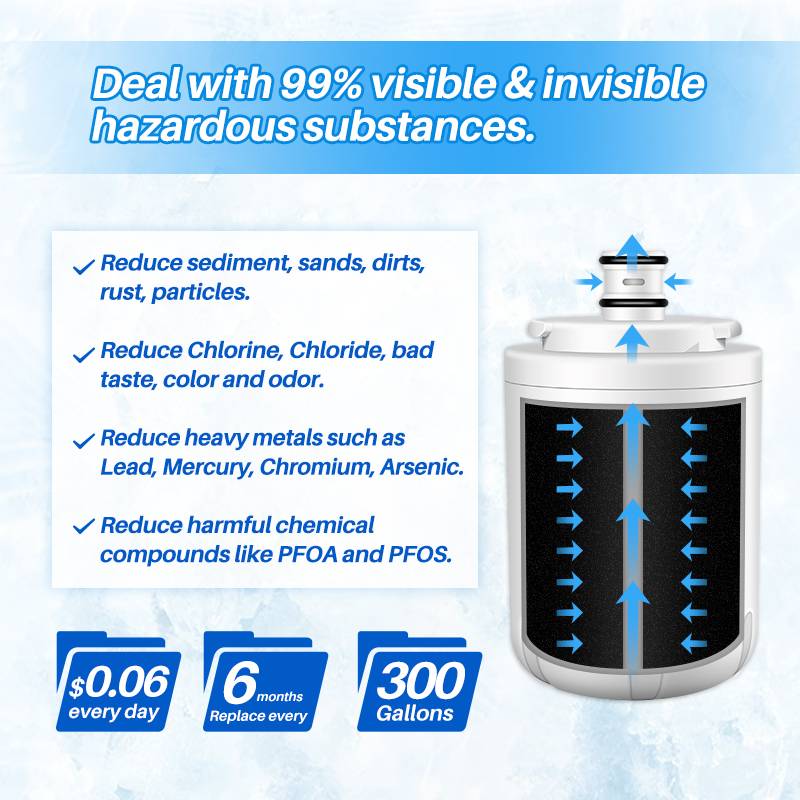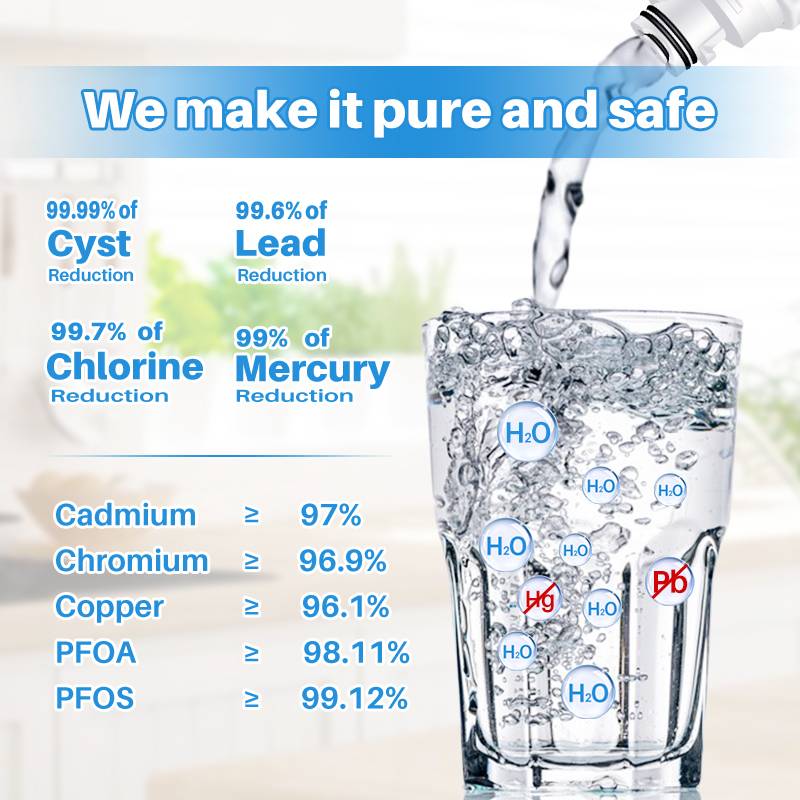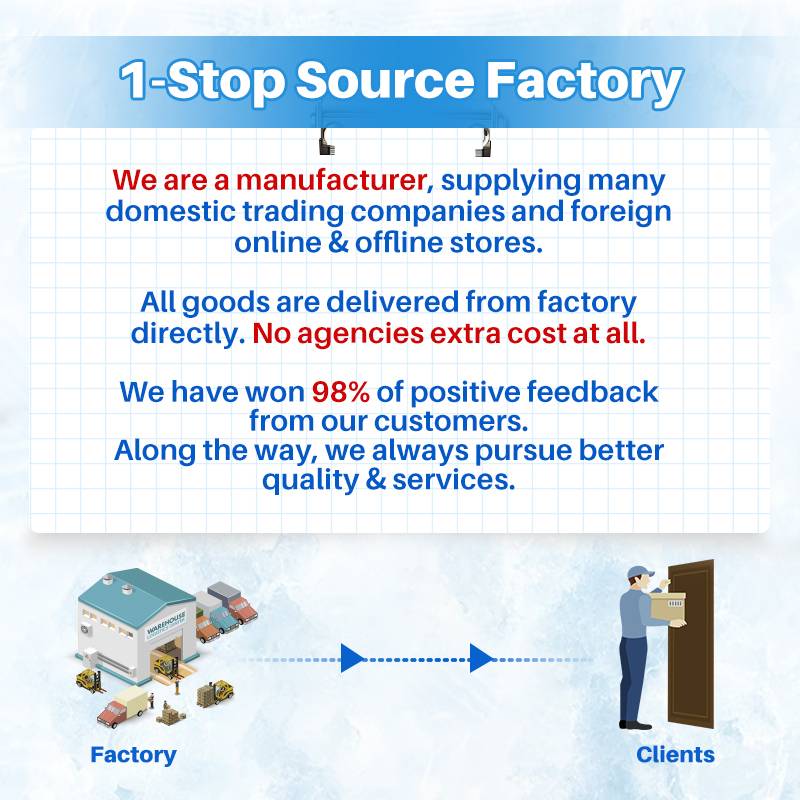 Wholesale Maytag Refrigerator Ice Water Filter UKF7003 Comparable Replacements
NSF/ANSI 42 and 372 Lead-Free passed by NSF& IAPMO. Filters out 99% Chlorine and contaminants. We offer OEM and private label making services.
Product Specification:
Item:

Refrigerator Water Filter

Model:

RWF1600A

Replaces:

Maytag UKF7003

Cert.:

NSF 42, 53

Sale:

OEM, ODM, Private Label
Contact Supplier
Product Details
Company Profile
Request a Quote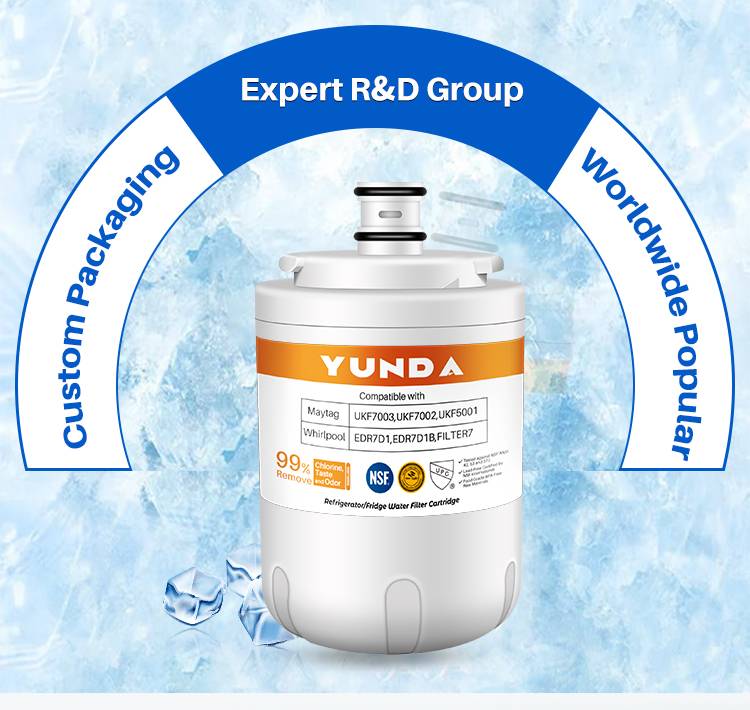 Introduction
1. Certifications & Tests
This ukf7003 comparable refrigerator water filter is certified against NSF/ANSI 42 and 372 Lead-Free passed by NSF& IAPMO, filtering out 99% of Chlorine and significantly improving water taste. Certified by European TUV, Canadian CSA, BPA Free and Australian Water Mark.
2. Efficient Filtration
Advanced multi-layer technology offers different levels of filtration efficiency to filter out different particles. 0.5 micron filtration is effective against 99.99% of Chlorine and meets Particular Reduction Class I standards. Our ukf7003 filter replacement retains beneficial minerals in water which is good for health.
3. Strict Q&C
All products are produced under the ISO9001, 14000 standard and inspected under strict quality control. Each filter is produced through 34 production processes, 400PSI pressure test, 10,000 water hammer tests, and 6 independent tests.
4. Wide Applicabilities
Compatible with refrigerator filters of UKF7003AXXP, UKF7003, 7002, UKF7001, 7001, UKF6001, 6001, UKF5001AXX, UKF5001, 5001, UKF7003T, UKF7003P, UKF7001AXXP, WD-UKF7003, EFW-UKF7003, etc. Note: All listed brands and models are used for compatibilities reference only.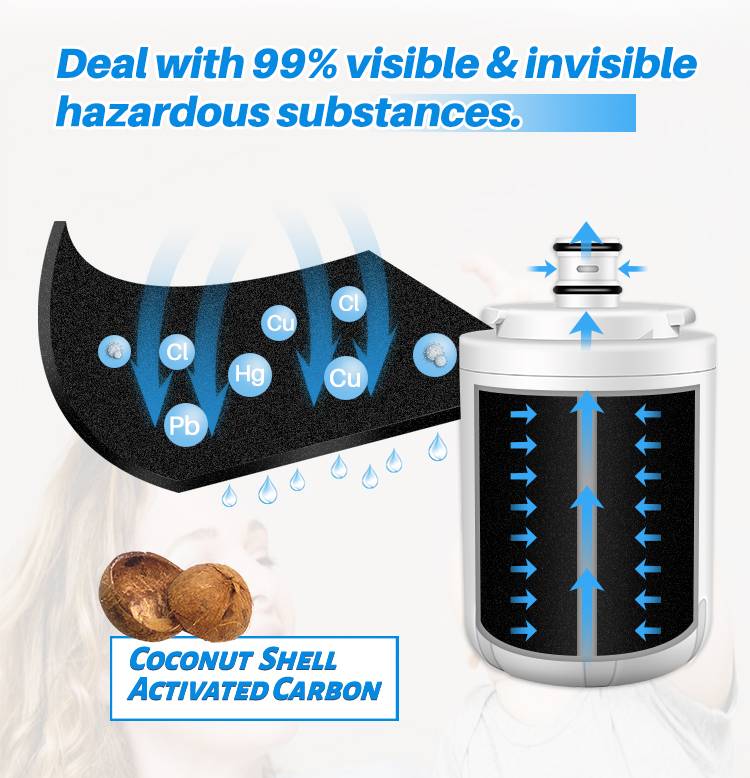 Specifications
Filter Dimension

H: 3.2'', W: 5.2''

Filter Weight

12.8 oz

Parameters

Micron Rate: 0.5 Micron.

Operating Temp,.: 38-100°F

Operating Pressure: 30-120 PSI/ 207-824 KPA

Flow Rate: 0.75 GPM/ 2.8 LPM.

NSF Tested Service Life: 300 Gallons or 6 Months.

Certification

EC1935/2004 Certified by European Parliament

NSF 53 Certified by WQA.

NSF 42 Certified by NSF International.

NSF 42 Certified by IAPMO.

Lead-Free Certified by NSF International.

We can ANF & Extend our certification to your own brands.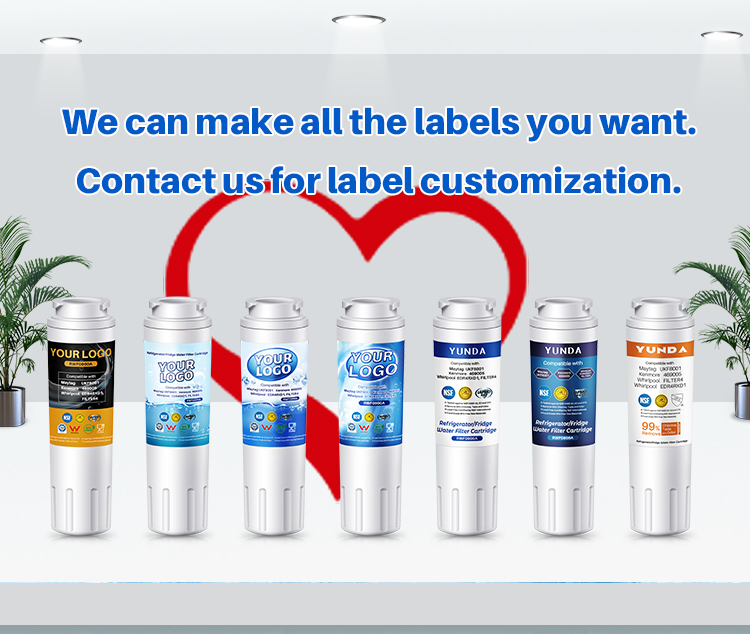 Compatible Brands & Filter Models
Maytag

UKF7003P, UKF7003T, UKF7001AXX,

UKF7002AXX, UKF7002,

UKF7003AXX, UKF7003AXX,

UKF5001AXX, UKF5001,

UKF6001AXX ,UKF6001,

Note: All listed brands, models and trademarks are used for compatibility reference use only.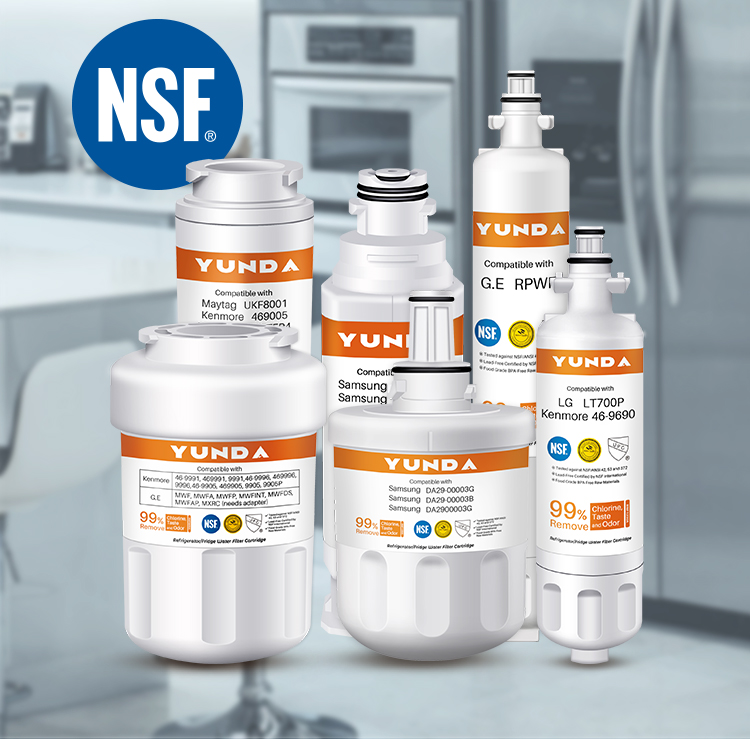 Frequently Asked Questions
1. Q: What is your minimum order quantity?
A: Normal order: 100—200 pcs; OEM order: 500 pcs
2. Q: How is your product delivered?
A: Samples: DHL/TNT/UPS expresses; Bulk goods: sea transportation
3. Q: Is your product suitable for small businesses?
A: We supply products for small business owners.
4. Q: Do you offer a free trial or demo of your product?
A: We offer free samples for tests before official orders.
5. Q: Do you offer custom plans or packages for larger organizations?
A: We support OEM, ODM, private label and packages based on requirements.
6. Q: What information should I let you know if I want to get a quotation?
A: 1) Model number. 2) Size and dimension. 3) Function requirements. 4) The brand. 5) Quantity.
---
Inquiry
Welcome to our company website, thank you for your letter, we will give you a reply in the first time, would you please leave your information and contact way!
Contact Us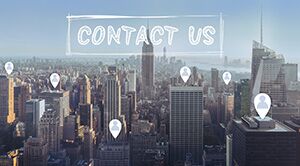 Tel :

+86 16622909012

E-mail :

inquiry@bestpurefilter.com