Most people find it hard to bear the taste and smell of tap water. Who wants to drink water that smells like a swimming pool?
The good news is, you don't have to. Even if it looks small, the best faucet water filter can solve this problem.
These faucet water filters are small tools that can be directly mounted to your faucet. The water is filtered when you turn it on and then comes out of the tap. This is much faster and more convenient than a water filter pitcher, which performs well in the same job but at a slower rate.
Most faucet water filters are of the right size and easy to install, making them a great choice for apartment renters. They are also very popular with travelers, who want a simple way to ensure the water quality no matter where they stay.
Safe, tasty water
Most of the water filters installed on the tap have a considerable amount of filtering materials, which can remove all kinds of pollutants in the tap water.
Some can not only absorb or neutralize chlorine, but also absorb toxic heavy metals such as lead, mercury and arsenic. Several are made of materials that increase the pH of water, making it more alkaline.
The result is safe, fresh, crispy water, and the quality of bottled water can be obtained from your tap.
No plastic bottles
Do you know that most bottled water is not necessarily safer than faucet water filter? And while they're convenient, they're expensive for you and the environment.
The most attractive thing about bottled water is that it has a good taste and smell besides portability. With the tap filter, you can get the same delicious pure water from the tap. The cost is greatly reduced, which is good for the earth.
Supply purified water immediately
A good water tank filter can provide enough clean water for a small family's drinking water and occasional cooking. However, you do need to replenish and wait a few minutes before you get a few glasses of water.
If you need more than two gallons of pure water a day, a faucet water filter is a better choice. You can get clean water right away, and wait a few minutes to get enough water to cook or wash.
Contact Us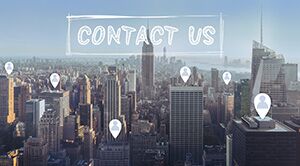 Tel :

+86 16622909012

E-mail :

inquiry@bestpurefilter.com