What do you pack in your backpack when you go camping? What's the most important thing for you outside? Well it maybe the portable filter of water purifier.
Drinking water is a very important thing in outdoor camping. With the elimination of a lot of sweat, water supplement has to be done. The best backpacking water purifier is the best choice for sports enthusiasts. Easy to carry in backpack and fast to turn dirty water into drinking water are the main advantages of these portable filters.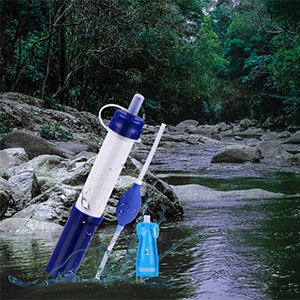 Every backpacking portable filter of outdoor camping can filter up to 1500L of contaminated water. Fully meet people's outdoor drinking water needs. Most of the outdoor impure water contains toxic bacteria, decaying insect corpses, feces, etc. The river water may also contain excessive heavy metals and toxic minerals. Bad substances in the above water quality will be removed by the best backpacking water purifier.
These portable backpacking filter of water purifier can reduce 99.9999% of water borne bacteria, removing all the particles with the size of 0.01 micron or over. This kind of best backpacking water purifier are made by NSF certified natural coconut shell activated carbon that can remove over 90% heavy metals, 97% bacteria, 99% chlorine. This backpacking water purifier can be called a magic weapon in the backpack to help people solving the problem of outdoor drinking water.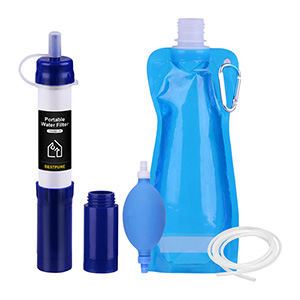 Most people still use osmosis method to purify outdoor water, but this older method is troublesome and ineffective. It still leaves a lot of harmful substances. So, It is time to move to outdoor backpacking water purifier to solve outdoor drinking water problem. We are the largest manufacturer of filters and cartridges in China that provide comprehensive water purification products for the whole home, and is committed to solving the quality of domestic and outdoor water and providing safer and cleaner drinking water. All the products meet international standard specifications. The best backpacking water purifiers we produced have quality assurance and provide you with satisfactory after-sales service.
Contact Us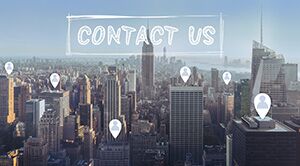 Tel :

+86 16622909012

E-mail :

inquiry@bestpurefilter.com